In the attic with Molly Shiel

We caught up with the ridiculously talented Molly Shiel (MELLYY) about her signiture style as well as whats lurking in her attic. Molly is an independent visual artist based in Leeds with a love of vibrant colours, curious characters and cosmic gatherings. She draws, paints, creates digital art, and upcycles both furniture and clothes - using any medium she can to create her signiture weird and wonderful vibrant designs. She is influenced by party/festival culture but is always experimenting and changing her style. We tap into her deepest darkest attic thoughts and discover what makes her tick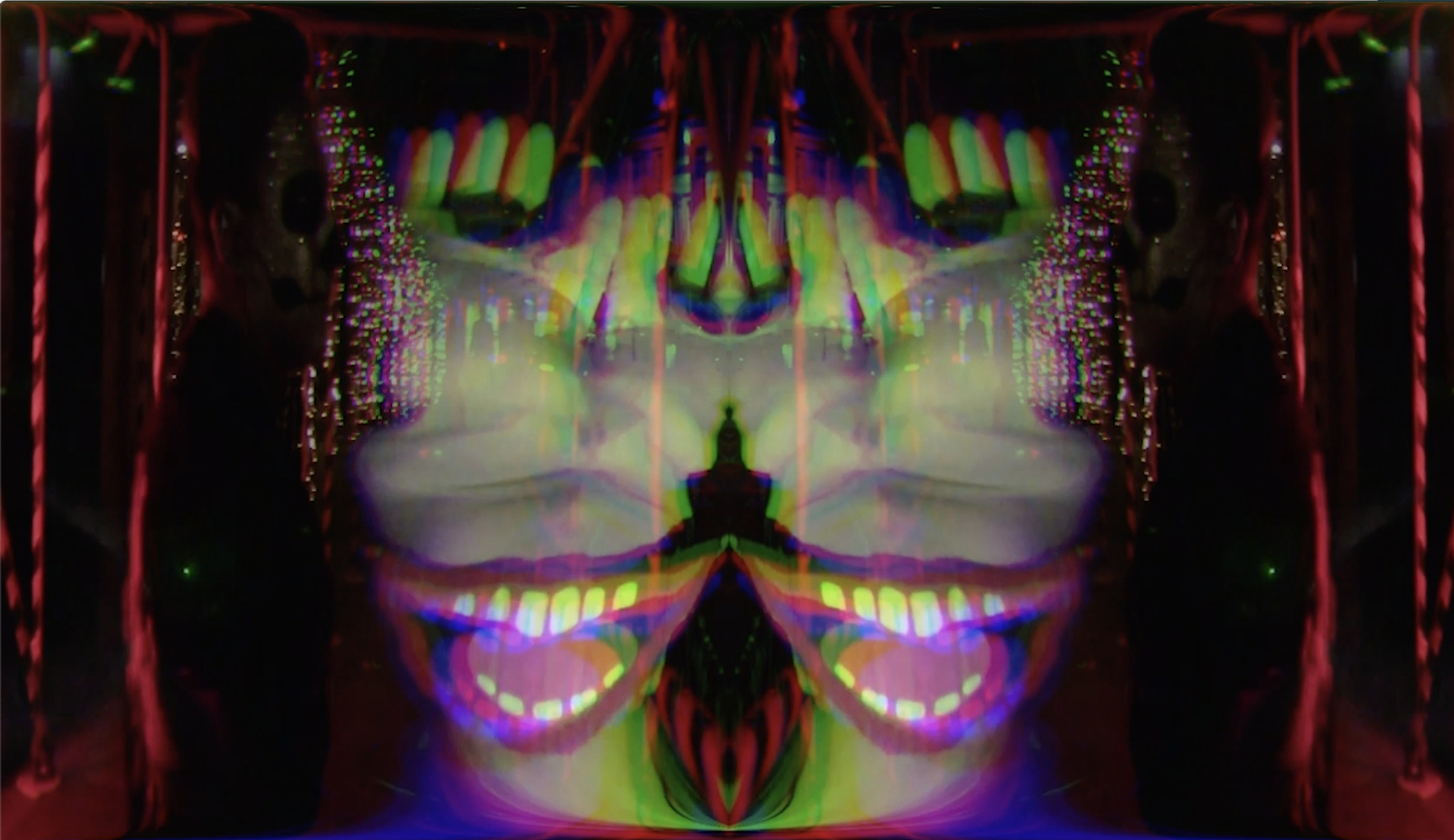 What is your attics physical form?
My attics physical form would be like walking into a circus tent and being surrounded by weird and wonderful people and strange objects. You would be greeted by the most peculiar creatures who would take you on a journey into altered realities and dimensions.
My attic is so vast that you never see the end of it, it's a continuous flow of emotions – fear one minute and calmness the next. You can never expect the unexpected.
My attic takes influences from our perception of the everyday and turns them into dreamy experiences.
What are the thoughts in your attic?
Something you might experience while on a journey through my attic would be sleep paralysis which is an unconscious dream state that can be quite terrifying and feel very real at that moment in time. This may come in the form of feeling trapped and unable to move. I represent this through my art through trying to create a sense of suffocation and confinement as well as an altered perception of the everyday using vibrant colours and human-like creatures. The combination of the use of photography and digital manipulation plays with the idea of being in limbo between reality and the unconscious, making it difficult to know what is real and what isn't. This can be seen in a digital painting I made called 'sleep paralysis'.
How do these thoughts translate into and inspire your artform?
These thoughts and ideas inspire my artwork through a variety of different ways, sometimes through dreams or taking influence from dance, music and costume in party/festival environments
What or who is hiding under your bed?
Melly Shum (my alter ego)
The year is 2050, independant thought has been criminalised; what are the thought police arresting you for thinking?
I would probably overload the system with my indecisiveness as I can never make up my mind on anything, so I'd probably be arrested for thinking too much.