In the attic with Camille Soulat
We welcome Camille Soulat's nostalgic digital storytelling to the attic and immerse ourselves in her supernatural subjects.

Come and delve with us
into the etherial pool of her work and brain to discover what is hiding beneath the local leisure centre swimming pool.

Hey, do you wanna tell us a little bit about yourself and your work
My name is Camille, I am French and I live in Marseille. My work is mainly digital ( digital paintings, videos… ) but I am trying to stay open to every medium. I started my practice with proper paintings, the one that stained and took up space but since I haven't been to any art school it was very hard to find space and material, So I gradually went to digital. I am also very comfortable with a computer so it turned out to be my favorite medium, the easiest one for me.
How did you begin the work you do?
It kinda sounds very stereotypical and probably cringe but I really started to give a real interest in my artistic work when I was too depressed and anxious to find a lucrative job. I was babysitting a kid and was making websites for some freelance businesses but it wasn't regular and I wasn't good at it. I was not in a cosy place mentally and had a lot of derealizations, my body was completely disconnected from my mind and I was strongly unsatisfied with my life. I started to draw on a very ugly software named Paintbrush. I was zooming in on the white canvas and I drew with the brush put at 1 pixel, my subjects were mostly small still life objects in my room. It was really relaxing to draw tiny scenes that got revealed when zooming out. You couldn't really erase or go back so it forced me to be very focused, the result wasn't interesting or good at all and at some point I got bored and went to photoshop.
Your pieces have quite a gorgeous dreamy feeling, is it supposed to represent the dreamier elements/ feelings in life?
I don't think that I would describe it as dreamy myself, I am not a very dream-sensitive person, I always get a bit bored when people want to share their dreams with me. But I love altered reality, and metaphysic subjects.
I think that the fact that I am experiencing derealization and anxiety has a big importance in my way of representing stuff, but it's always hard to really know.
What emotion does your work usually try to convey?
It depends, I had a phase where all my paintings were correlated to things that I had experienced in the past, some memories or situations that I saw and took my attention.
I think that in a way I would like to convey power and melancholia.
There seems to be a focus on emotional isolation of body parts did you want to present an element of detachment?
I like to detach the subject from a specific and concrete identity most of the time, I would like my work to be like a very concentrated sample.
We loved the collaboration you did with stomach of your dead soulmate, do you have more plans to do fashion/ clothing collaborations?
I have a strong interest in clothes and fabrics, so I am always open to collaborate with fashion designers that I connect with. On a more personal angle I love to dress and put some references or private jokes to myself in my looks.
Also It's very flattering to see actual people wearing what you had created. Doing collaboration is good to try things that you wouldn't be doing if you were all alone.
Can you tell us more about your musical projects?
Recently I have been doing a lot of commissions for musicians and music labels, and I am really really happy about it because music takes a huge part in my life and it's probably the art form that I am the most sensible to. I think these collaborations took place because I started by making the music artwork for my ex partner Simili Gum (
youtu.be/0HAib58P1sA
), he was the first person to bring me confidence in my vision, and being part of his musical project was really an awesome playground to try things, it was the perfect safe space since we understood and respect our works sincerely. Little by little people started to contact me to illustrate their project.
I am also starting to do music selections for different radio shows and it's something that I am enjoying a lot.
Give us 3 ways to differentiate between dreams and reality?
I guess in reality you're gonna find someone that is palpable and gonna agree with what you're seeing at the same exact time.
If you were to construct your memory using one object to help you what would it be?
I think that I would use steam on a window, romantic.
You are deep sea diving in your local leisure centre swimming pool, what do you find at the bottom?
A scrunchie and a band aid.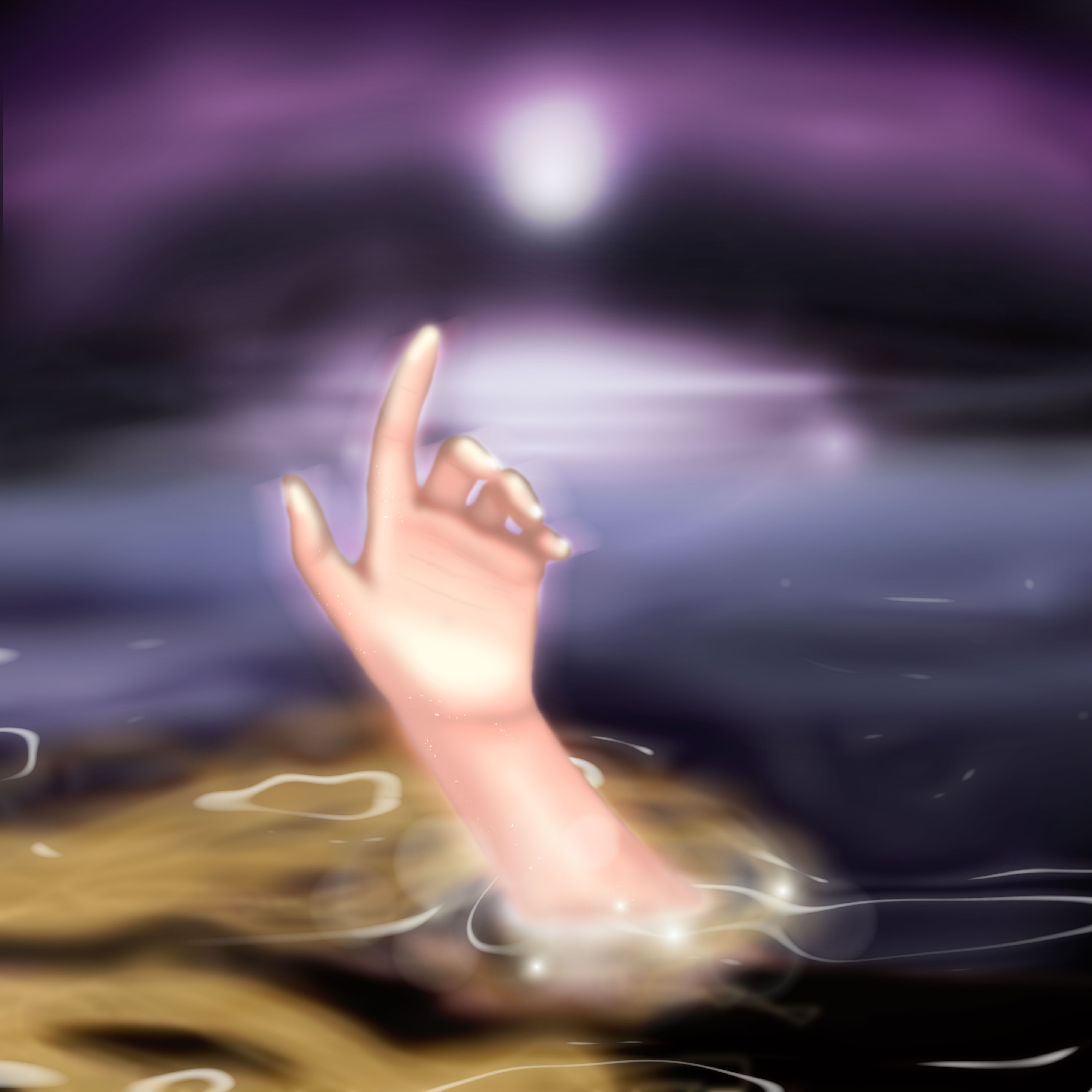 What is your 'attics' physical form?
I think that it would be a folder named « hdeihfizhfizhefizhef » on my desktop.
What are the thoughts in your attic?
It would be thoughts in an haiku format, text edit sentences that sound great and smart at first and make nonsens after ten minutes.
What/who is hiding under your bed(s)?
I am keeping all of my previous works under my bed alongside luggages.
The year is 2050, humans are keeping their heads in jars. What does your jar look like?
My face underwater doing this expression : 😅