BON GOES 2 BEATHERDER

29.07.22
pic: Giles Smith
Alone in the Attic once again opened the brightly coloured play box that is Beatherder after a romantic and fleeting visit in 2019 under the mighty rule of the letter R. This year we once more graced the brightly coloured flag aligned fields with only a pink sequin bag and a seemingly haunted pink wig to our names. BUT this time; also with a notebook for journalistic purposes.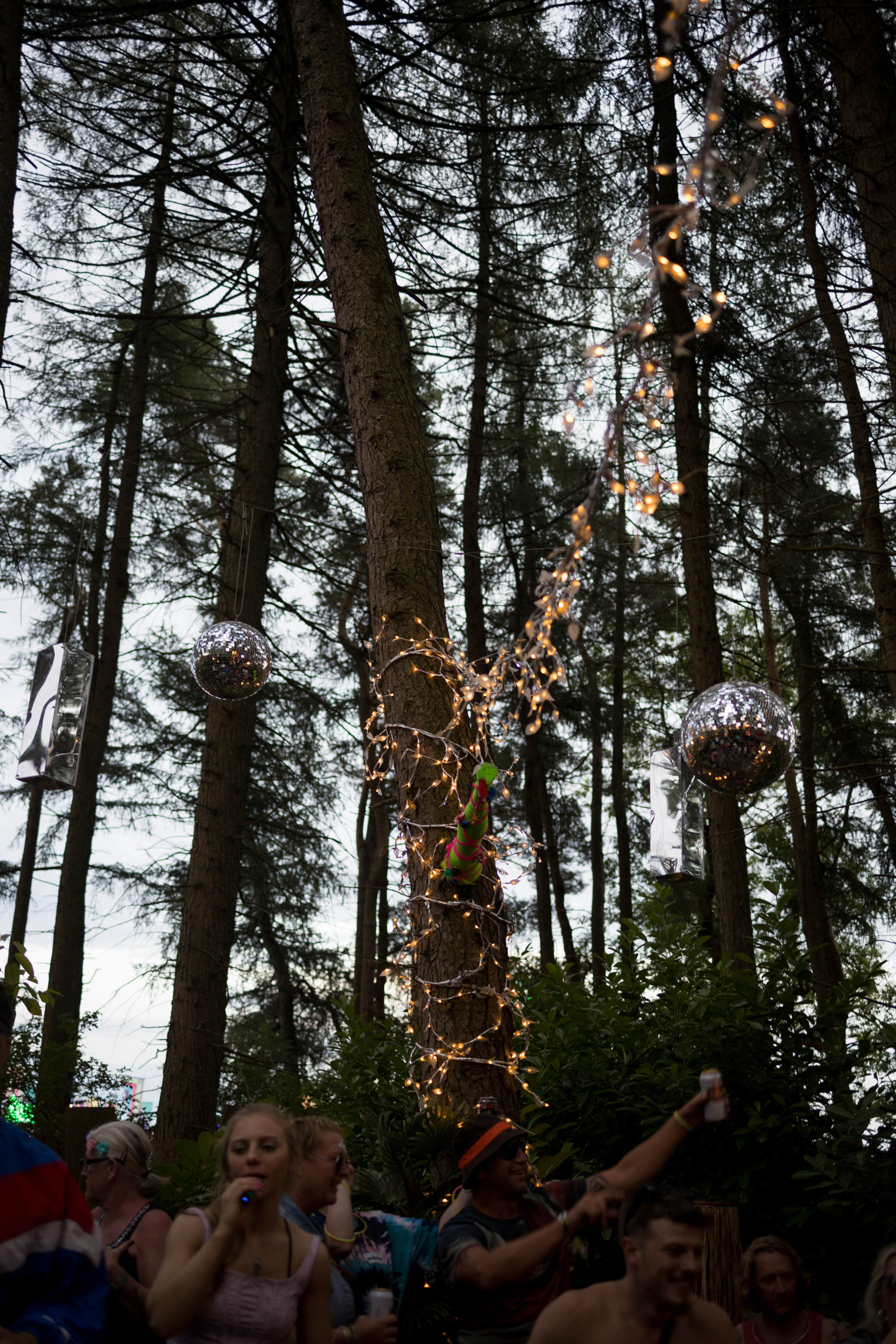 BON once again was reminded of why Beatherder remains such a staple festival in the North, with loyal followers who returned for its 15th consecutive sold out year. With so many little nooks and crannies it is the perfect opportunity for attic to ask folk all of their deepest darkest thoughts about laundry detergent *see laundry detergent stage*. With every possible object as an inspiration for a place to dance and frolic, it was Attic heaven. With stages made of scrap car part, pop up churches, and even a mirror maze dance floor which was perfect for bon to adjust their wig after TOO MANY hours without observing their reflection. If you fancy exploring teeny tunnels, brightly coloured boxes or observing sexy dancing robots then Beatherder is simply where you MUST go.
Three long years have passed since the last party but the anticipation is still unmistakable all over the North. With roughly 16,000 attendees at the festival, Beatherder catered to every individual with an unprecedented amount of stages, activities and little spaces of which blossomed something quirky with each look of the largely dilated pupil.
The festival contains an array of music for tune lovers, whether you want to be a disco queen in the purple roots forest, a bassline warrior or just wantin to swing by and watch a few bands with a can of warm cider; Beatherder has it all.
This year we collided with the star studded cast of the Beatherder festival with icons such as Nile Rogers and Chic, The Wailers and Hot Chip. All bands performed at the main Beatherder stage adorned with bright colours and people frolocking in the sun around it.
With a heartwarming rendition of famous wailer tunes such as 'Redemption Song' which the crowds were told to put their lights in the air but unfortunately bons phone (and lighters) had run out by this point.
We were not disappointed by classique tunes that were played by chic as we catwalked our way to the front during le freak c'est chic, wig in hand.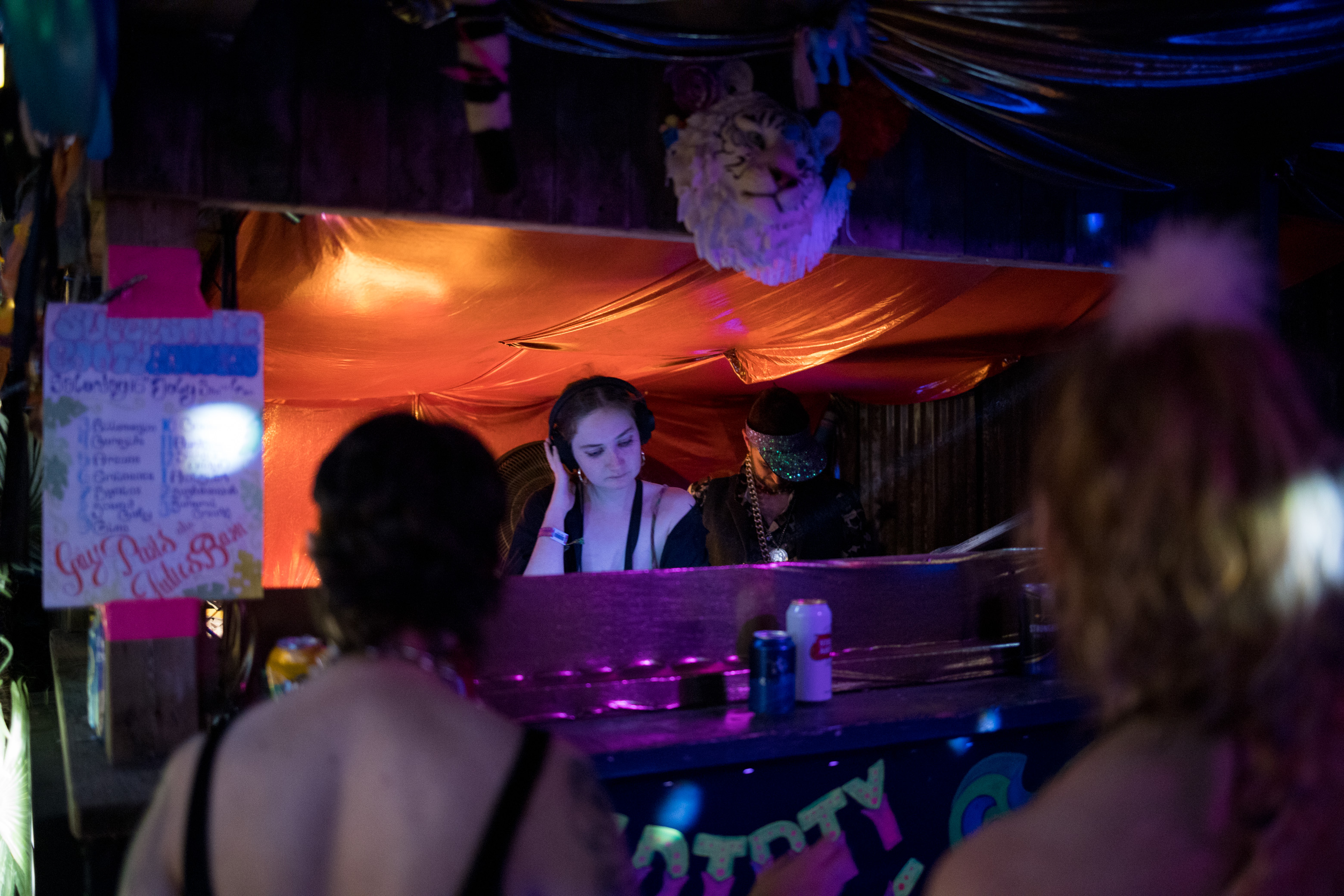 On Saturday we caught up with Marshall Jefferson who spoke to us about his seven year beginnings in a post office before developing musically to the renowned house dj he is now. With classics such as Move your body. We asked him if he would consider playing at our friends party but he declined.
On our first meeting he came wearing diamond encrusted sunglasses which Bon obviously had to try on.
They broke a little while after..
We spoke about the cost of musical equipment and how Jefferson was leant 10,000 dollars worth of credit to buy music equpiment in the eighties after being promised at the music store he would 'be able to play keyboards like Stevie Wonder.' On further discussion we found out he also has a flat in Manchester "in the Prestwhich area" which he apparently likes mainly due to the rent being "one sixth" of London and stated 'it doesnt matter how big you are' when putting your foot down on London rent prices. On discussions of Attics when asked Marshall Jefferson stated he didnt really have an attic but if he had to it would be a sound room which it sounds like he already has due to having a room which contains over 36 pairs of headphones.
Our HAWT favourite hangout was the Gay Paris tent, a place of pure debauchery and booty shakers provided by rising stars of the Northern undergroud electronic scene. For the Bootybounce stage takeover from big names such as HardcoreSoy made up of icons DJ Soyboi and FKA hardcore. Both have been making huge impressions nationwide and even worldwide with Soyboi playing at the likes of Hor in Berlin. AS WELL AS Gina who is the bo$$ of Lucid Juice. Provided the newest in jungle,160 hardcore and of course the corononation street theme tune all under the watchful eye of DJ Samurai Breaks whose takeover of the Gay Pari stage was not one to miss. With whacky and questionable French decor and a light up dance floor we can say it was a real highlight of the festival for BON.
photo credit: Mia Nowill
Be sure to follow Beatherder on their socials to hear about the latest news and goings on with the festival.
@beatherder on Twitter and Facebook
@beat_herder on Instagram








By Rosabella Allen