In the attic with st.grimes
Carlo Alberto Madoglio, aka st.grimes, is a musician, producer and multidisciplinary artist based in Milan (IT). He is the co-founder and co-host of monthly radio show Hypersonic Avangard on Mondonero.org (Milan) and 100% fallen angel. We talk about the Milan party scene and the brilliant EP Eurosport which you can listen to here.

Could you please tell us a bit about yourself in the style of the blurb of a novel?
Carlo Alberto Madoglio, aka st.grimes, is a musician, producer and multidisciplinary artist based in Milan (IT). With Eurosport, debut EP and first contribution to Austrian label Ashida Park, st.grimes took us on the perfect polyrhythmic journey by synthesizing all his influences into a genre-bending release. His productions are filled with nods to abandoned rave sounds and an obsessive attention to rythm. They look inward while inviting the listener to disregard any genre-defining listening conventions.
What informs the style of music you make?
I think listening to Phuture Doom, an anonymous band published by OWSLA label back in the 2013, really informed me of how to think "outside of the box" in music production. The first memory about this is surely linked to them; they mixed Black Metal / Stoner drum beats and guitar riffs with acid lines typical of the 90's UK Acid Techno scene (like Chris Liberator, D.A.V.E. The Drummer, etc). In a theoretically way it seems difficult to blend these elements, but their records (only 2, unfortunately) always obsessed me, both from a musical and an aesthetic point of view. Another important reference for my music is definitely Kelman Duran, for vocals sampling and manipulation, and for his typical atmospheric beats. Currently there isn't a single track of mine without reverb on drums, thanks Kelman. Despite all these influences, in my daily life I only listen to post punk and screamo and I would like to finally understand if in some way they influence my music too. You should try listening to a Mujeres record and tell me if we got something in common. Unfortunately I haven't found an answer yet. •
Milan party scene ? What's it like?
In my opinion one of the most relevant party is definitely Taki Qema; I had the pleasure of playing for their first party together with EL PLVYBXY, Rattlesnakke, Miss Jay and Condoii. Milan really offers a lot in entertainment even if I believe that Taki Qema's parties are the only ones able to reach everyone and at the same time explore more genres and musical drifts, while remaining consistent with the vision of the project. •
Who's inspiring you at the moment musically or in any other way?
I'm currently a big fan of Team Crociati, a multidisciplinary collective from Parma, Italy. I discovered them the first time when Deriansky (one of the rappers and producers of the collective) released his debut album Qholla. I appreciate them first musically but I also consider them highly innovative and I share their multidisciplinary approach in what they do. I admire so much those who manage to create an imaginary capable of supporting music and leading to parallel projects in alternative disciplines such as fashion, publishing and new media. I'm trying to deal my releases with this mindset, avoiding limits and facing the whole creative process in the most multidisciplinary way. Another certainly exemplary is Kanye West. I am a big fan of Kanye as an artist, designer, etc, but I do not share his ideals and this is just a comment from an artistic point of view on his work. In particular, I would highlight the release events for Donda, probably the most visionary and interesting shows in recent years. It almost seemed that the record was just a soundtrack for them or an excuse to put together a series of performances, fashion shows and hype culture events.
What would be your catwalk song of choice?
"Britney Spears - Piece Of Me" this track sounds like it's coming from 3000AD
Describe your aesthetic in 3 words

EU - SENSE OF SPEED - FUTURISM ◦
Devils or angels?
100% FALLEN ANGEL
We loved Eurosport - can you tell us a bit about it and the process behind it?
Thank you so much, really appreciate that. I believe Eurosport fully expresses the life of a nonmetropolitan european boy. Part of it has its roots in the sounds I grew up with and which I currently live with, and the other part points to the outside world in a constant search for a blended sound. Eurosport was born as a direct expression of my interest in the musical genres, in my opinion, that are the most interesting from the point of view of musical and expressive drifts in the contemporary music scene: Reggaeton and Gabber. I dissected what interested me, such as latin polyrhythms or the powerful sounds of trance / gabber / etc, to remix them in a conceptual release with a strong aesthetic, pure expression of life in Europe. My goal is to reach everyone and at the same time locate myself for who follows me through micro elements that reveal a shared European culture. The fact that I am actually Italian hardly emerges from my works because it's not in my interest to claim it, but I like to work with the European collective culture through conceptual, and sometimes nostalgic mechanisms, such as the name Eurosport itself (in Italy there are many sport shops called that way or with similar names), some typical sounds of the electronic culture of the 90s or visual elements characteristic of this continent. Record labels such as NAAFI, AGVA, HiedraH Club de Baile, etc. are essential references for my research; they have been working on this type of mixing for years and for this reason I wanted / tried to analyze the other side of the coin to give my own interpretation of this research. I wanted to mix the sounds I grew up with the new ones from the world to produce a record that sounds like Gabry Ponte, but danceable like Daddy Yankee.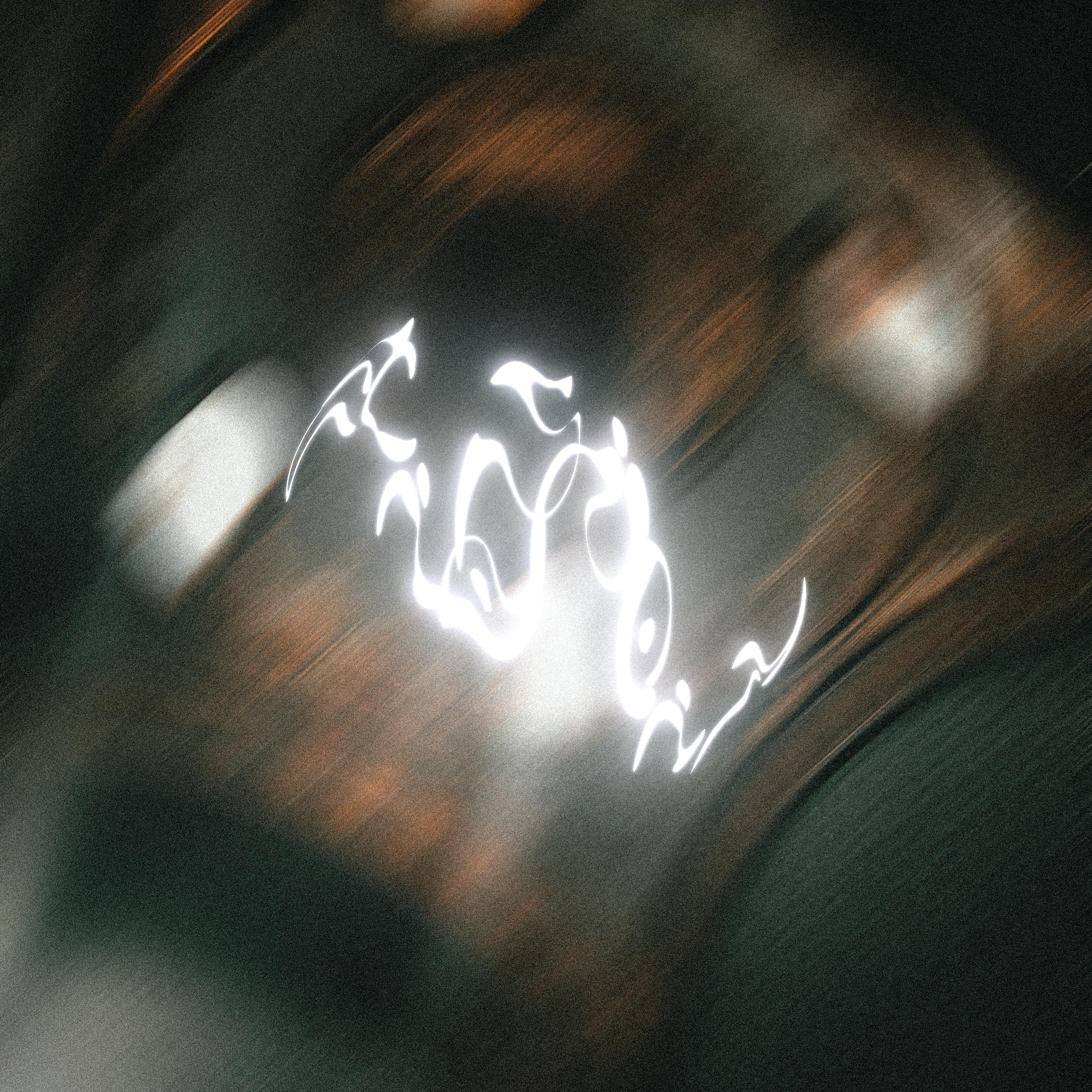 Do you have any future projects coming up?
I'm working on Eurosport sequel even though it's just a WIP for the moment; I can only say that there will be a couple of collaborations with artists I love and this is actually freaking me out. Also I'm not sure if I can spoil this too but High Speed Eurostar, my first original mix post Eurosport, is coming out soon. It will be part of a compilation called Doña Valentina; stay tuned. I can't wait.
What is your 'attics' physical form?
There's a note on my iPhone, the only one not on iCloud so it remains locked up on a device destined to disappear. I used a password as a padlock that I hope to forget over time but, currently, hasn't happened yet. My head use to be the "attic"; it all starts there, right? I think negative thoughts invade the mind like a virus, they consume your brains space. They feed on it and grow and grow unti one day there's no more place for the memories you've built over the years. At that point I decide to move all these thoughts to this new "attic"
What are the thoughts in your attic?
Anxiety
How do your more abstract and masked/secret ideas influence your creative processes?
In my case, the anxiety I feel doesn't directly affect my creative processes, otherwise, it feeds on those too. I get really creative the moment I can regain control of my mind and I understand what I can do when I am lucid. It's a very powerful push in a passive way, it helps you to understand how much you worth; it's like looking at you in a third person point of view. •
What/who is hiding under your bed(s)?
What scares me hangs from the ceiling of my room and watches me at night; it doesn't need to hide.
The year is 2100 you are trying to get into Heaven but there is a guestlist and your name is not on it - what do you do to convince the very strict angel bouncer you should be let in?
Ok, this technique is made by me and works 100%. I'm going to reveal my tricks to crash the parties. First rule is use a false name, possibly one from another country. In my case the name Shane Grimes always works, it has almost become my true identity. Second rule, you must always say that you are on the artist's guestlist, even if it's not true (you must at least know the real name to be credible even if you do not know him - her personally). I'm sure that even in Heaven there's someone playing, at least to welcome newcomers. You know, you are dead and you arrive in a completely silent and aseptic paradise; it would be a bit strange, right